Are you looking to become a data scientist? If you dream of being at the forefront of technology and want to contribute to cutting-edge research, then you've come to the right place. In this blog post, we'll provide you with all the advice and resources you need to unlock your potential and become a data scientist. Let's begin our journey together!
Understanding the Role of a Data Scientist
A data scientist is a highly specialized professional who uses data to solve problems. A data scientist's job is to identify and analyze data in order to find insights that can help companies improve their operations.
He typically has a bachelor's degree in computer science, statistics, or another related field. In addition, a data scientist typically has experience working with databases, programming languages, and machine learning algorithms.
The role of a data scientist is growing rapidly, as more and more companies are using data to improve their operations. If you are interested in becoming a data scientist, you will need to have a strong background in computer science and statistics. You will also need to be able to work with databases and programming languages.
Developing the Necessary Skills and Knowledge
To become a data scientist, you will need to have a strong foundation in mathematics and statistics. Additionally, you will need to be proficient in programming languages and have experience working with data. You will also need to be able to think critically and solve complex problems.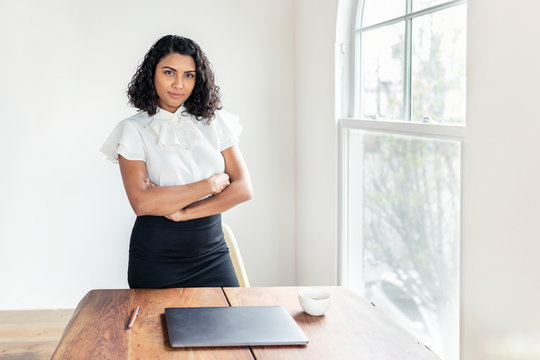 Finding Opportunities to Gain Experience
If you want to become a data scientist, you'll need to develop the necessary skills and knowledge. Here are some tips to help you on your way:
Learn how to use data analysis tools.
Understand how big data works.
Understand how machine learning works.
Understand how data visualization works.
Learn how to create effective dashboards and reports.
Exploring Different Paths to Becoming a Data Scientist
Pursuing a Degree in Data Science
There are many paths to becoming a data scientist, and the most important thing is to find a path that is right for you. Some people pursue a degree in data science, while others find opportunities to gain experience in the field. No matter what your path, make sure to explore all of your options and find the best way to achieve your goals.
Exploring Online Learning Opportunities
If you're considering a career in data science, then online learning may be a good option for you. Many universities now have courses that focus exclusively on data science, so there are plenty of options to explore. The best way to find the right course is to use a resources such as Indeed or Coursera and research the recommended courses. Once you've found an online course that interests you, make sure to enrol in it. Academic transcripts and degrees aren't always required for jobs as data scientists, but having one will help increase your chance of being hired.
Applying for Data Science Bootcamps
There are a variety of paths one can take to become a data scientist. Some people may want to learn the basics of programming and statistics first and then move onto data analysis later. Others may want to focus on data science bootcamps, which offer an intense training program that will teach you all the latest techniques in data mining and machine learning. Whichever route you choose, there are plenty of resources available online to help you along the way.
Networking and Building Your Professional Profile
The world of data science is constantly growing and evolving, so if you want to stay ahead of the curve and have a shot at becoming one of the most in-demand professionals out there, it's important that you explore different paths and networks. Here are three ways to get started:
Networking: Data scientists need access to large datasets, so attending events and networking with other practitioners is a great way to gain those connections. Additionally, attending workshops or conferences can give you the opportunity to learn from the best in the business. In addition, joining online communities or social media groups related to data science can be beneficial as well. Building Your Professional Profile: AsDataCamp notes, "data scientists are expected not only know their theoretical foundations but also be able to apply their knowledge to practical problems." This means building a strong resume and demonstrating your skills through job postings, presentations, or articles. Additionally, it's important to be open to feedback and constantly learning new things.
Networking and Growing Your Professional Profile
If you are interested in becoming a data scientist, the first step is to understand what this role entails and the skills and knowledge needed for success. Here are five tips to help you develop those skills:
Pursue opportunities to learn about data science techniques. There are plenty of resources available online, in books, or at conferences that can help you learn more about how data scientists work and produce valuable insights.
Get involved in scientific communities that focus on data analytics. This will give you access to fresh perspectives on problems and new ways of thinking about solving them. It also allows you to build relationships with people who can provide guidance along your career path.
Take courses related to data analysis and machine learning algorithms. This will give you a broad understanding of the various ways that these technologies can be used and help prepare you for future jobs in this field.
Build a strong research portfolio that demonstrates your ability to approach complex problems from a variety of angles. This will show potential employers that you have the necessary analytic skills as well as creativity and initiative when it comes to problem-solving methodsologies.
Pursue opportunities to work with data sets that are relevant to your interests and skills. This will give you experience working with real-world data sets and help you develop a deeper understanding of how these technologies can be used to solve practical problems.
In conclusion, becoming a data scientist is an exciting and rewarding career choice with limitless potential. With the right skills, knowledge and experience in place, you'll be well on your way to unlocking your potential as a data scientist. By networking and growing your professional profile, you can increase job opportunities that are available to you and ultimately make strides towards success in this field.
Frequently Asked Questions
Who can become a Data Scientist?
Anyone with the right skills and knowledge.
What skills are needed?
Programming, statistics, and data analysis.
How do I learn these skills?
Take courses, read books, and practice.
What if I don't have time?
Look for online courses and resources.